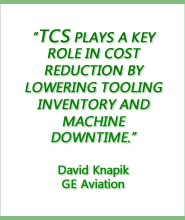 TCS (Tool Control System) is the only comprehensive and easy-to-use tool and material management system that gives you complete control without any database or programming knowledge. Thanks to MicroWest's innovative techniques, you can customize the application using drag-and-drop screen designers, report writers, etc.
Manage your Tool Crib
TCS helps you manage items checked in and out of the tool crib every day. Know where all your tools are. Stock levels, Costs, Tool kits, and Location information is maintained for each tool at all times whether it is in the crib, in Repair, Checked Out, or On Order.
Full Featured
TCS provides full feature tool and material control by completely integrating tool and transaction management with employees and cost centers, resulting in substantial savings in time and money.
Streamline
Streamline Tool Check-Out / Check-In, and know where your tools are! TCS can help you automate Tool Check-Out and Check-In and locate Tools quickly and easily - without making you change the way you work. You can modify TCS to use your own terminology and set up your own screen layouts.
Smart Features
Smart features allow you to start working with TCS on day one:
With TCS you won't need bulky log books - Tool transactions are simple: simply scan a tool number and a Shop ID, and TCS creates a record of the transaction, complete with date due back.
TCS provides accurate tool locations and quantities, as well as tool usage and peak demand. Automatic order below re-order point assures you don't run out of necessary stock.
TCS provides immediate and accurate information. Stop searching through stacks of paper! Report on tools checked out to the floor, repair or scrap. Report on tools returned or received from Purchase Orders. A Tool Activity table provides a non-editable audit trail of all transactions.
Use the screen changer to set up simple data entry screens for individual employees that reflect their individual needs, and select which tables, functions and fields they are allowed to use. You can simplify security setup by creating security groups, and assign employees to each group.
With associative jumps, you can jump to any linked record on any form using mouse-over hotlinks, by keystroke using hotkeys or by using the Outlook-style side-bar.
Scalable
TCS is fully scalable, all the way from single or few-user SQL Server Express based systems up to large SQL Server and Oracle based systems.
Modular
TCS is a modular application with powerful options that are fully integrated with each other. Many software companies force you to purchase a large application that contains a lot of features that you will never use. MicroWest's TCS allows you to select only the features that you really need, thereby both lowering the cost and simplifying the use of the application. If you later need to increase your capabilities, it is easy to add the features you require.