A key factor in a successful software implementation is continued support from the software vendor. MicroWest's stated goal is to provide the best support services in the industry. The annual Support Plan includes the following features: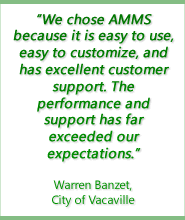 Technical Support
Unlimited, toll-free telephone support is available whenever you need it. We place no limit on the number of calls you may make, so if you are going through a rough patch and need some extra help, or simply want to know how a feature works, our technical support staff is there for you. If you don't feel like using the phone, send us an email, or use the online technical support wizard to submit your questions.
Free Software Upgrades
All software upgrades are provided at no additional cost. As soon as we release a version upgrade, we will let you know about it, and provide full support during theupgrade process.
User Association Membership
Membership in the User Association allows you to attend any of the annual regional User Meetings, as well as the main annual User Meeting in San Diego, California, USA. Come and stay up to date on the latest features and upcoming enhancements, and suggest your own enhancements. We work closely with our clients in developing new features to our software, and the User Meetings are a great forum for letting your voice be heard. During the User Meetings, we also provide hands-on workshops that allow you to get familiar with various new and current features.
Web Access
The User Area provides online access to information about classes, training schedules, software updates, registration information for user meetings, technical support, etc. Log in regularly to stay abreast of the latest events.
Custom Software Upgrade Support
Your custom software enhancements are fully supported through upgrades. Once we have customized your software, we will carry through all of your custom changes in all future software upgrades.